Are you on the brink of a special occasion? In need of catering for that big event? You have come to the right place. With Hog Roast Carmarthen, we can help you give your guests the most wonderful yet hassle-free feast. We will provide everything you need as part of excellent hog roast machine hire packages. It doesn't matter whether you need to feed six, sixty or six hundred people – we can help you! We can provide plate after plate of perfectly cooked pork for any number of guests. Not only can we offer you the best hog roasts in town, you will also be spoilt for choice when it comes to selecting from our diverse range of other menu items.
We will ensure we take the time to discuss the best catering package for your needs, budget and occasion, and give you a detailed run-down of how we will tailor our services to fulfil your requirements. Perhaps you have hired us in the past or this is your first foray into hog roast catering, either way you will receive a warm welcome from the Hog Roast Carmarthen team, and attentive customer service from the moment you make your initial enquiry right through to the successful execution of your menu on the day.
Hog roast machines and catering for any occasion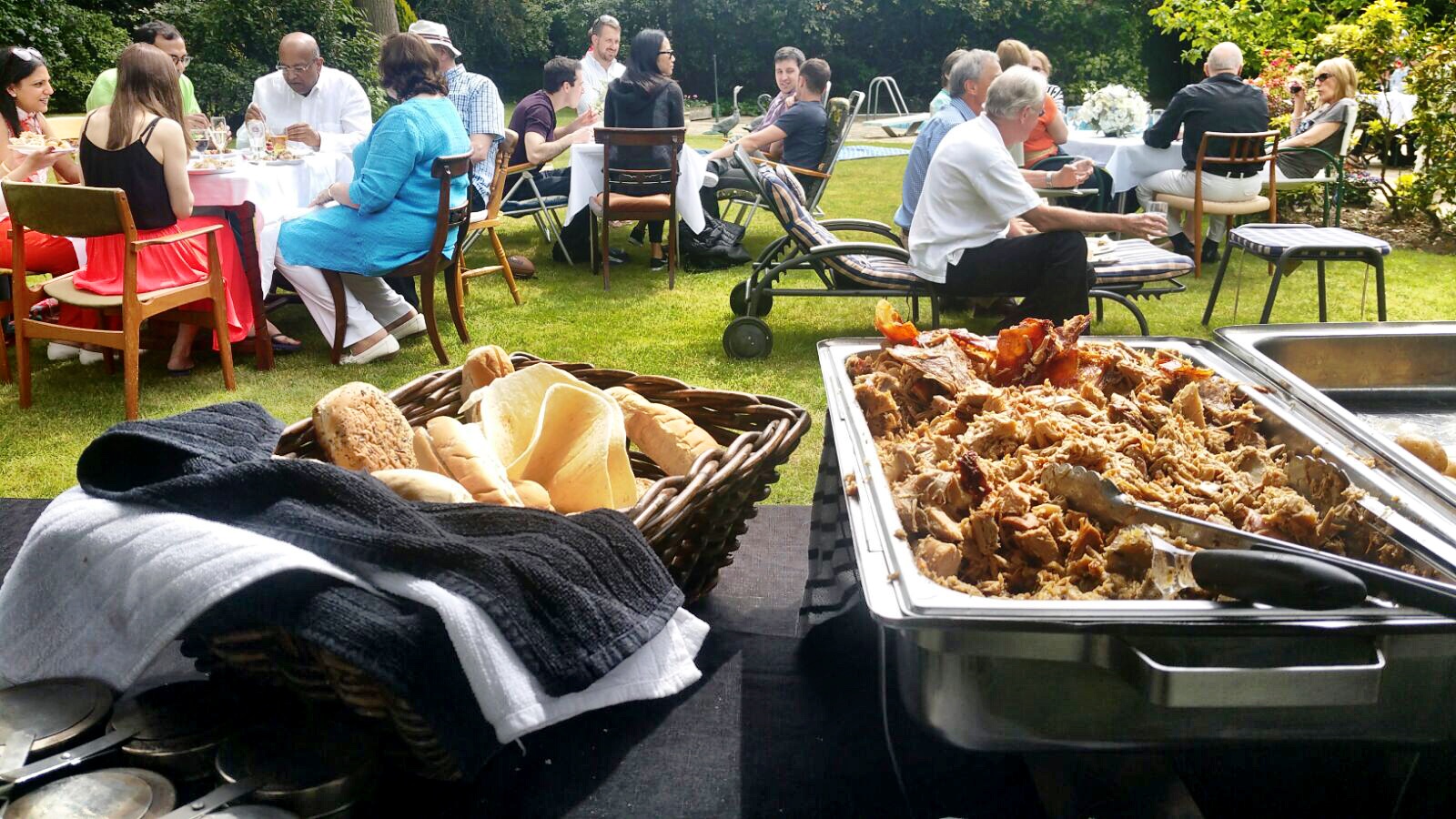 As well as liaising closely with you to iron out the details, we can offer you a free quote for our catering services for any type of event in Carmarthen and you will receive friendly support and advice, and transparent information from the Hog Roast Carmarthen team every step of the way.
For those who are ready to serve up hog roast meat as part of their event menu, Hog Roast Carmarthen are experts in hog roasting and the events industry, able to provide all you need whether you are catering a business event, birthday party or wedding reception.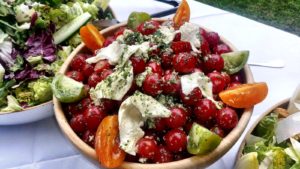 Because our multi-skilled catering team are so adaptable and our equipment is so versatile, we are able to cater with ease in any setting including local sports grounds, indoor venues and workplaces anywhere in Carmarthen.
Unique Dining Experience From Hog Roast Carmarthen
Here at Hog Roast Carmarthen we could not be prouder to be able to work in this town, meet some of the amazing people who live here and be involved in some of the most important, special and memorable days of their lives. Since we started operating our catering business in the exciting Carmarthen area we have been overwhelmed with the sheer amount of great events we have been able to cater for. We have provided some incredibly tasty food for the likes of weddings, private parties, birthday and anniversary celebrations as well as a couple of more unique occasions.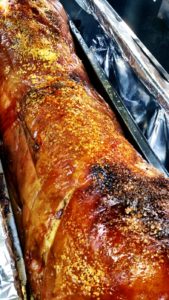 Can you think of anything better than enjoying a mouth-watering feast of slowly roasted pork meat, sandwiched into a freshly baked bread roll with heaps of homemade apple sauce and lashings of stuffing at your special day in Carmarthen? Not only do our hog roasts make for a delightful meal for you and your guests but they are also brilliant at providing your guests with a unique and memorable dining experience. Our traditional cooking method makes for a fantastic talking point and looks impressive at events of all kinds.
Hire a hog roaster in Carmarthen
If you choose a hog roast with us, we will come with everything you need to hold your own hog roast dinner. We can bring: the hog roast machine, the required cooking gas, even the whole hog. We will attend your venue, set up, instruct you on how to use the machines and return to pick up your machine when done.
 Get in touch with us today to discuss your exact requirements.